▲HIEMT/ Emslim Muscle Build&Fat Burn
EMT15K+RF 4 handles RF+EMSLIM NOVA fat burning muscle sculpting hi-emt pro pelvic floor muscle neo hiemt postpartum repair
HIEMPT
emslim machine
teslasculpt
emslim neo rf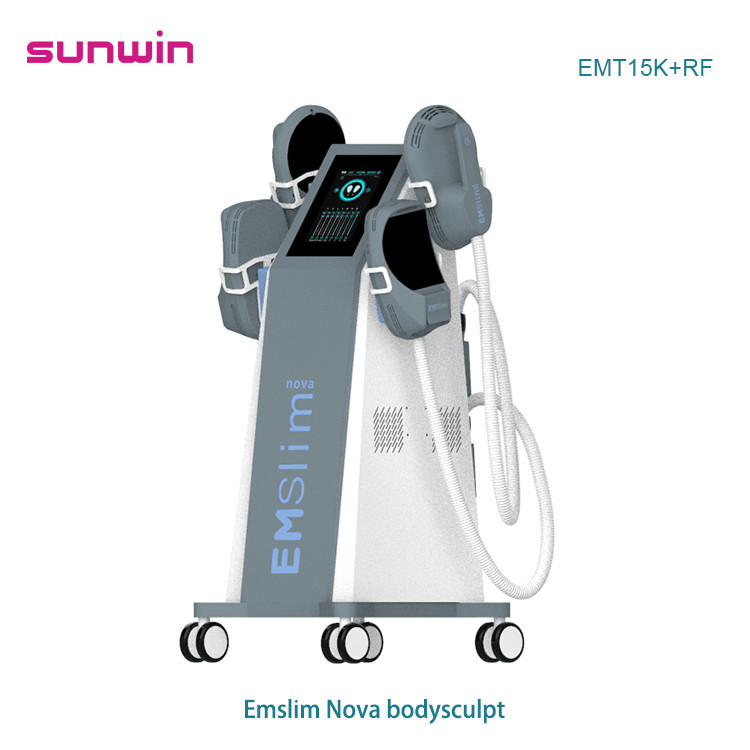 What is emslim nova?
EMSlim nova is the next generation of muscle building and fat reducing technologies. It is certificated-cleared for the breakdown of fat, reduction in abdominal/waist circumference, strengthening and tone improvement of the abdomen, and firming of buttocks, thighs, arms, and calves. It is a no downtime, pain-free, nonsurgical means of building muscle and burning fat.
EMSlim nova creates supramaximal muscle contraction – this is a level of muscle work beyond what is possible through physical training, yielding better muscle tone and enhanced fat metabolism. Sculpt nova results are backed by 7 clinical studies that consistently demonstrate 30% fat loss, 25% muscle mass gain, 19% reduction in abdominal separation and a 5.9 cm (2.3 inches) reduction in waist circumference.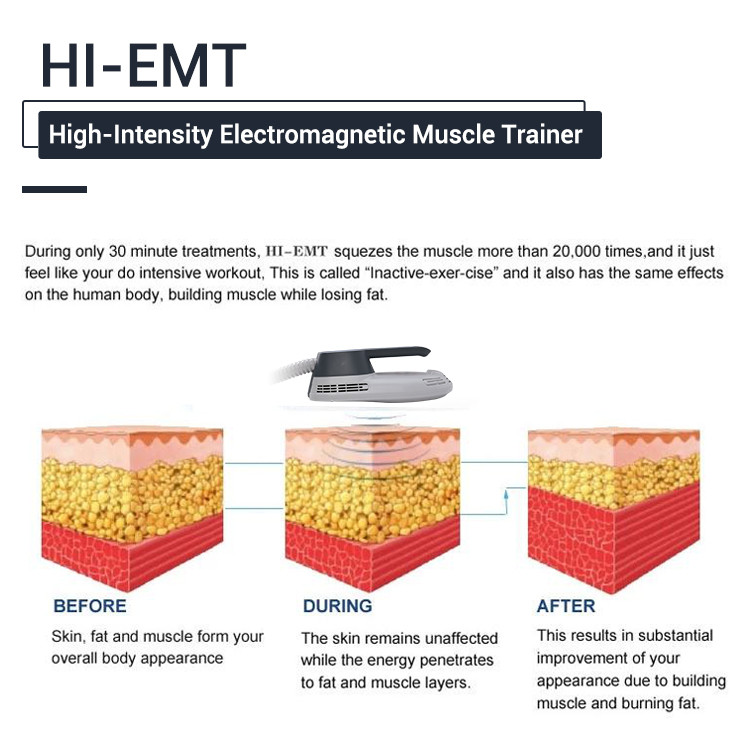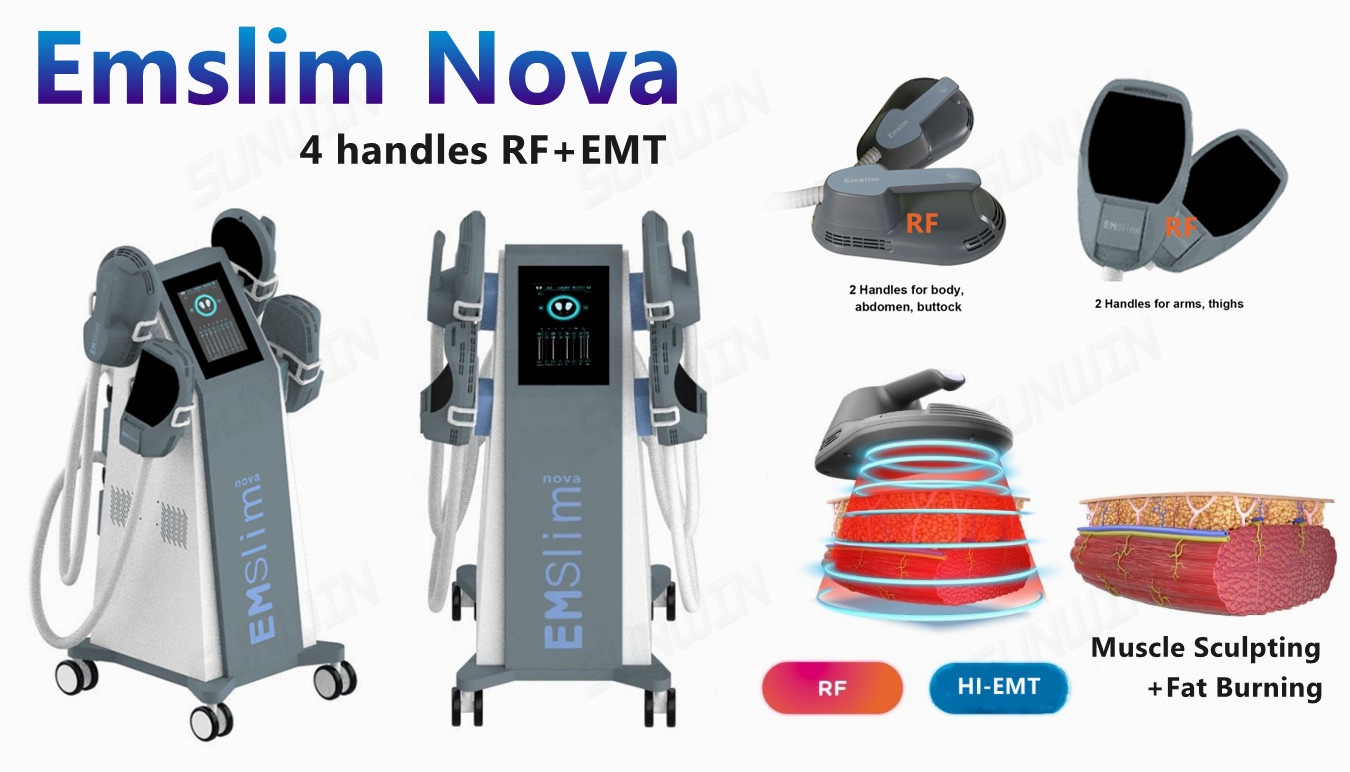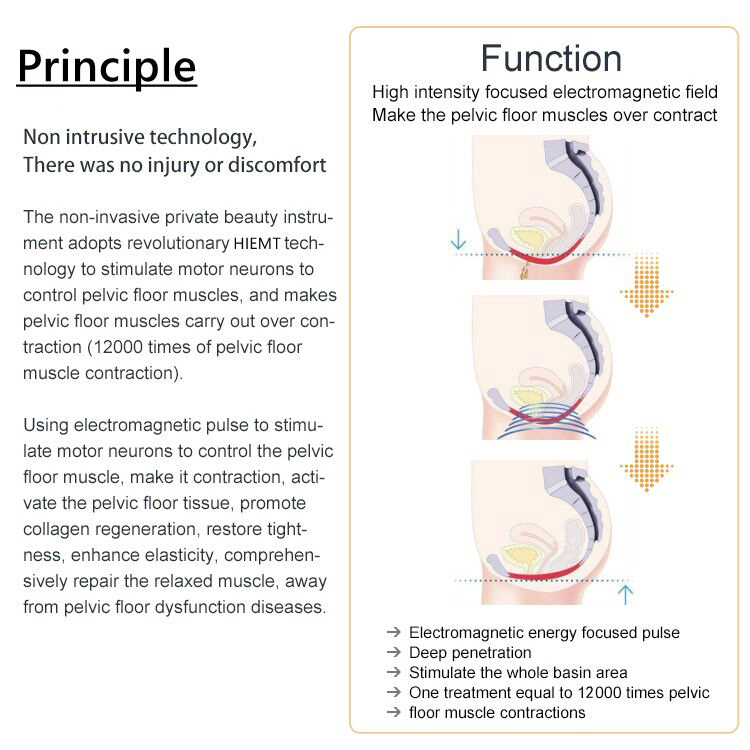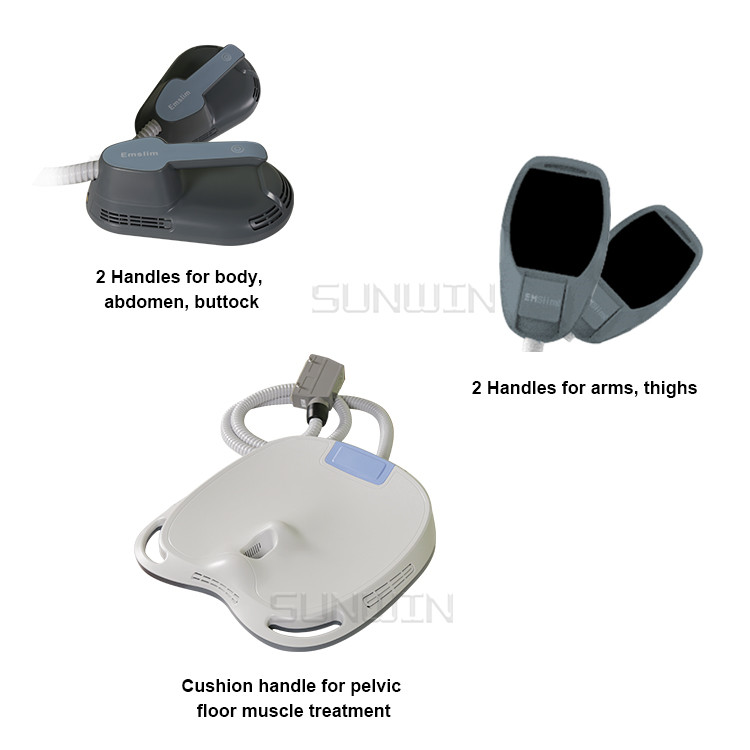 Benefits:
1) For Body :

Builds muscle & Burns fat Together!

Non-invasive buttock lifting procedure

Suitable for everyone - No anaesthesia - No surgery

Only a 30 minute a procedure

Only 4 session needed

Feels like an intensive workout

Safe with No downtime

Instant results but gets better after two to four weeks

16% average increase in muscle mass

19% on average fat reduction
2) For Private parts of women and men:
* Resolve stress, urge, overfill and mixed urinary incontinence by strengthening pelvic muscles
* Enhance sexual pleasure and increase the strength of orgasms for women
* Improve blood flow for male performance
* Treatment for Erectile Dysfunction in men.
* Erectile Dysfunction can be a result of an underlying condition such as a weak pelvic floor or nerve damage
Contact Us
Contact: Annie
Phone: 0086-15902095923
Tel: 0086-15902095923
Add: Guangzhou City,China.