▲Oxygen Jet/Facial Cleaning Skin Care
SW-593B Portable facial cleaning crystal diamond microdermabrasion peel machine for skin rejunevate
wrinkle remover
micro dermabrasion
face deep cleaning
microdermabrasion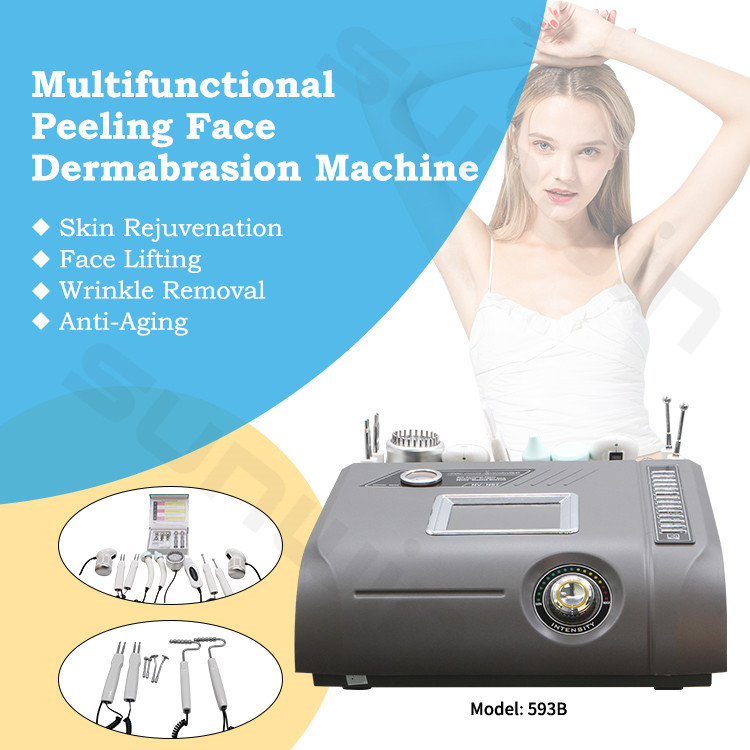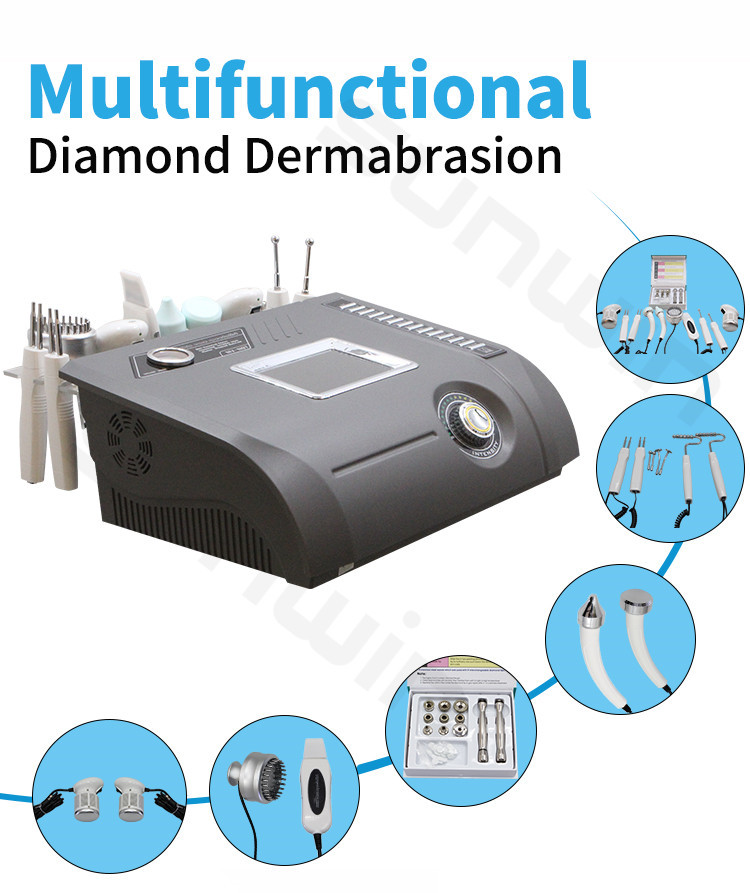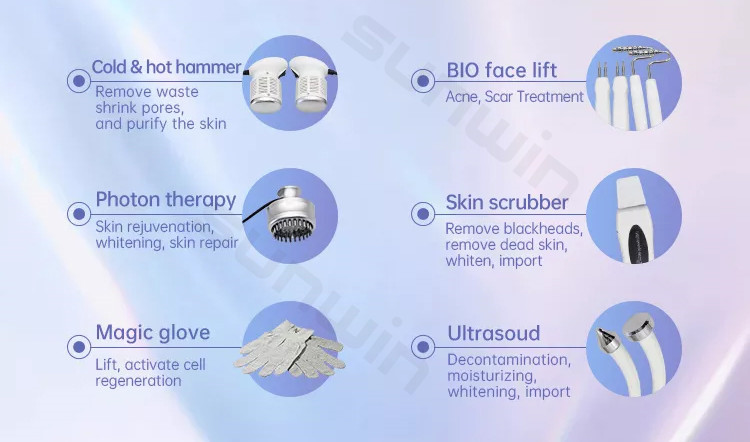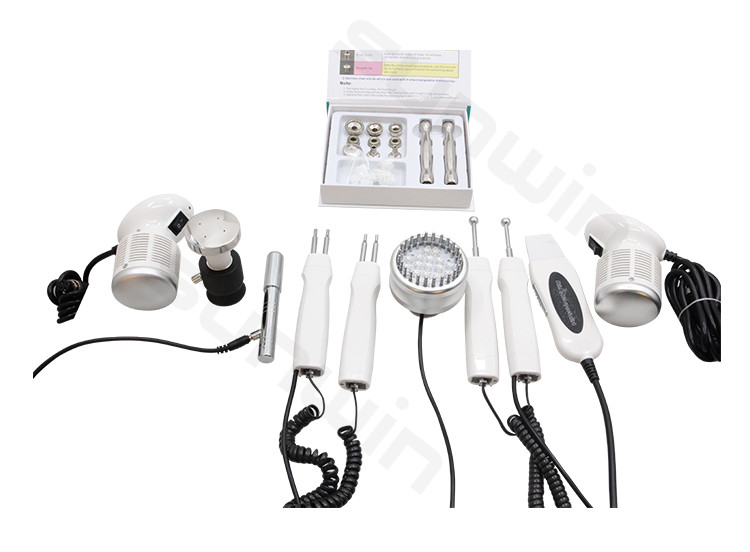 Diamond Dermabrasion
It IS not only can completely remove deep dirt of the pores, sO that 99% of the pure oxygen molecules to maximize the role of stenilization such as anaerobic acnes and other hamnful bacteria.
Diamond Dermabrasion can treat: diamond dermabrasion
- Aging and sun-damaged skin
- Some types of acne scarring and acne
- Altered pigmentation
- Stretch marks
- Fine lines
- Enlarged and clogged pores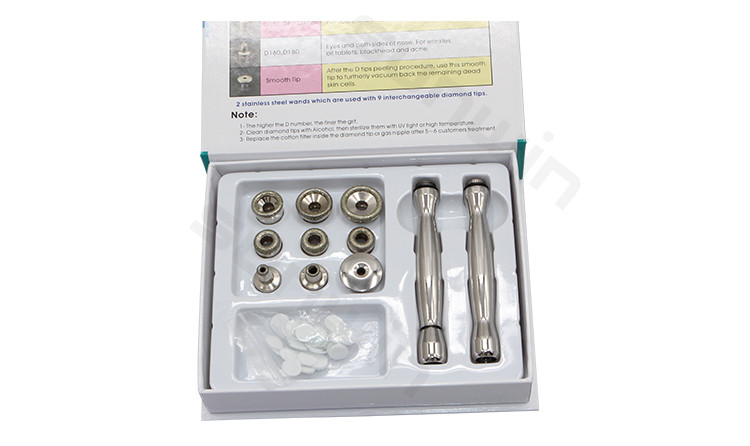 skin scrubber
Smooth face wrinkles, improves the appearance and texture of skin
Improve blood circulation and metabolism
Clean off the dirtiness in the pores and make the skin become clean and fresh

Hot and cold hammer?
The cold treatment function is specially designed for claming down the skin after peeling. The skin is sensitive after peeling treatment, so the cold treatment procures is necessary.
The hot treatment function is designed for accelerating the absorption of nutrition.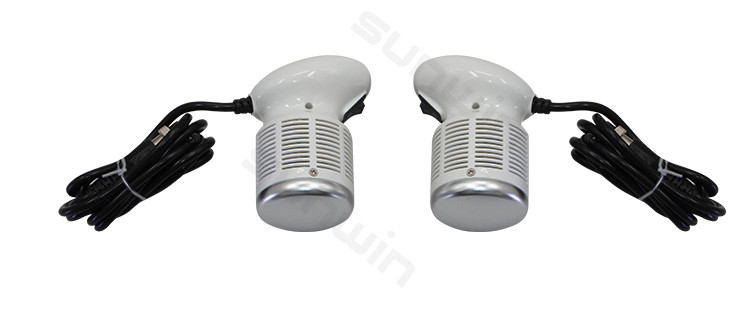 -Photon therapy
Senility-resisting,anti-allergic introducing nutrition, tighten skin, degreasing, improving skin, activating cell, reducing inflammation, accelerating cell reproduction and cell membrane reproduction, written the skin, reducing spot and melanin.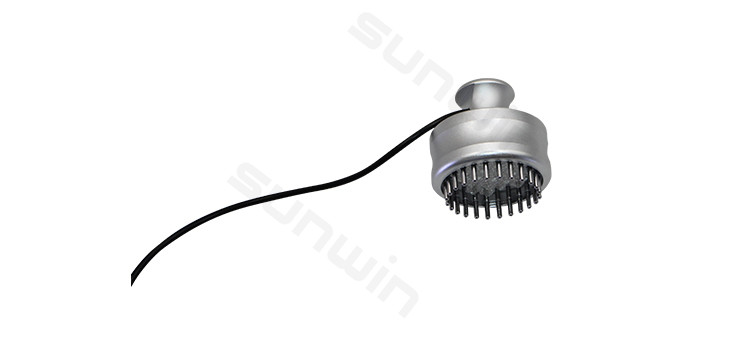 BIO Face Lift
Microcurrent is a low level of electricity that mirrors the body's own natural electrical impulses. A microcurrent face lift is a non-surgical, non-invasive cosmetic technique that safely and effectively improves the health and appearance of the skin. It is also referred to as a BIO-ultimate face lift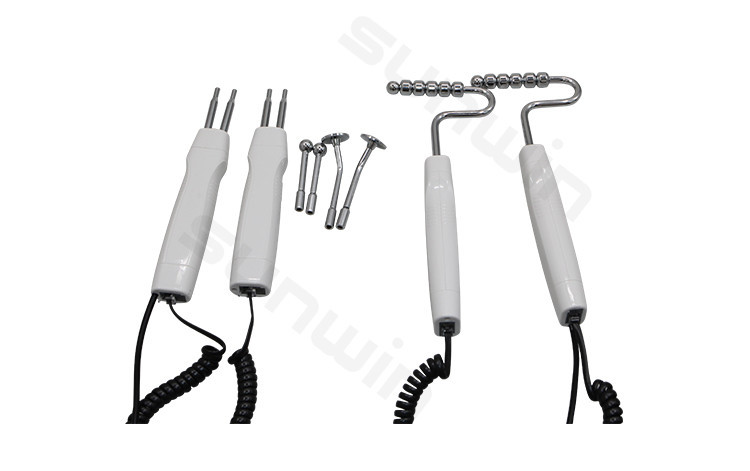 UltraSonic Facial
Achieve clear, radiant, more youthful looking skin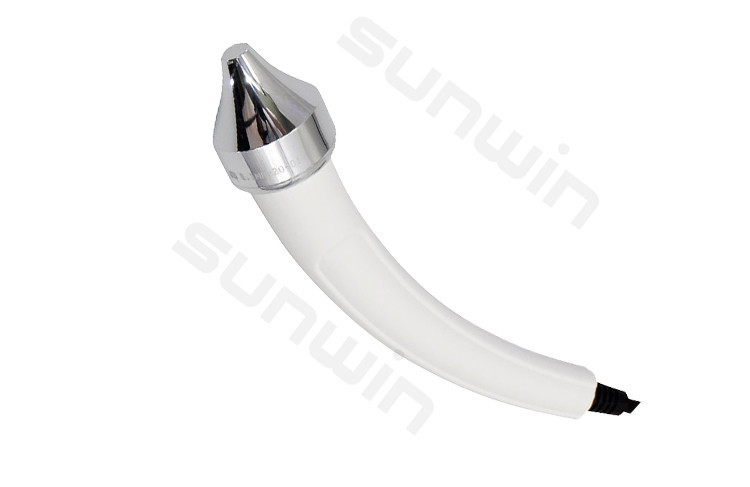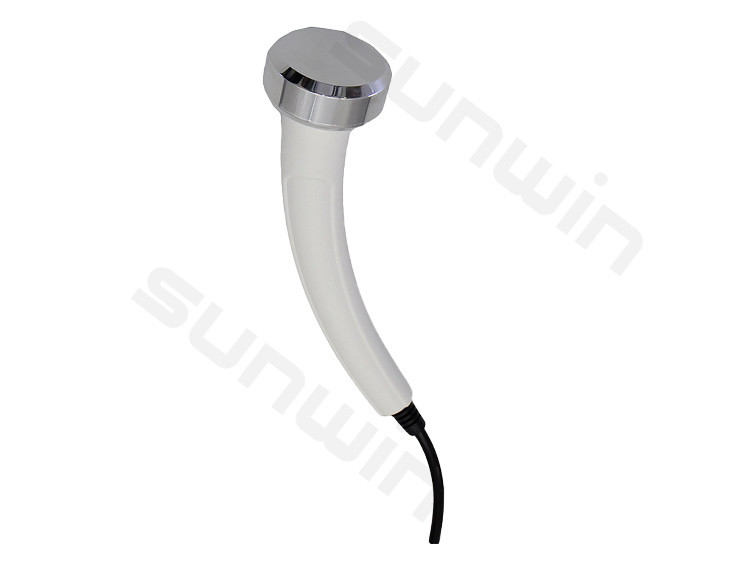 Contact Us
Contact: Annie
Phone: 0086-15902095923
Tel: 0086-15902095923
Add: Guangzhou City,China.