▲PDT/LED Skin Care System
SW-122P 7 Colors LED Light Face Mask Facial Care Skin Rejuvenation Home Use Beauty Machine
Skin rejuvenation
PDT LED therapy
acne removal
Skin whitening
SW-122P 7 Colors LED Light Face Mask Facial Care Skin Rejuvenation Home Use Beauty Machine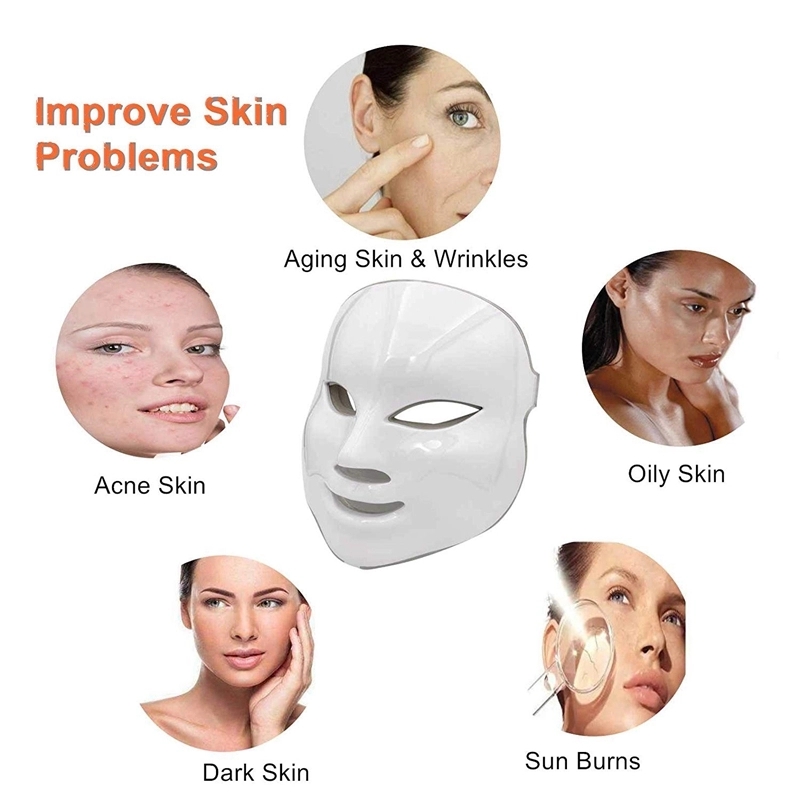 Introduction:
The LED Light Therapy Facial Mask will help you quickly and naturally treat many blemishes like acne scarring, lumpy uneven skin, fine lines, wrinkles, discoloration, large pores, inflammation, redness, dryness, oiliness, and more! Use it for just 15-30min a day to leave your skin feeling soft and looking radiant! No need for you to spend money on expensive skin products and treatments when you use our phototherapy mask 3-4 times a week! Our mask uses natural light waves to rejuvenate your skin!
7 Color LED Mask
Red light: 630nm, Stimulate collagen reproduction, remove fine line and shrink pores.
Blue light: 470nm, Kill the porphyrins in the bacteria, reduce acne.
Green light: 520nm, balance the pigment, reduce fine lines, promote wound healing.
Yellow light: 590nm, improve the exchange of the oxygen in cells, promote lymphatic drainage, improve rough skin.
Purple light:(red+blue) , reparing the acne.
Clear blue light: enhance cell metabolism facilitating.
Infrared: white, penetrate the skin deeply, accelerate the tissue metabolism.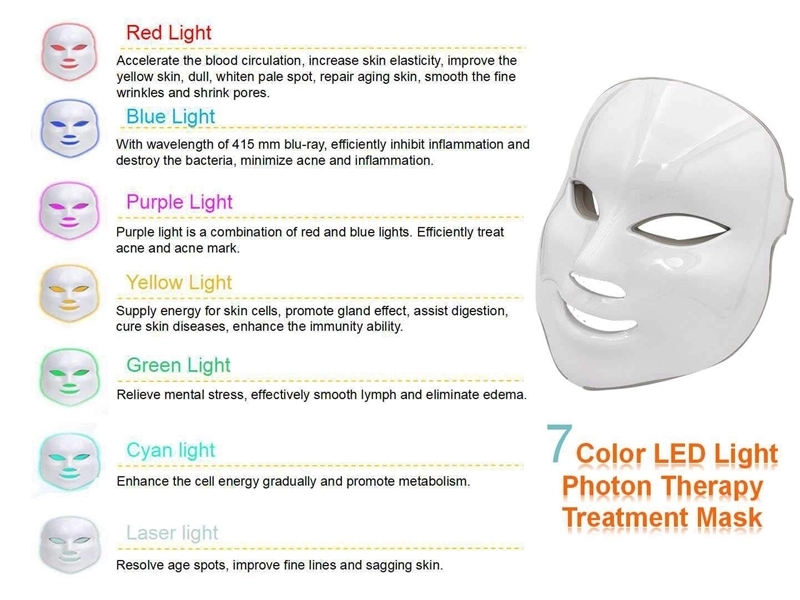 Functions:
Lightens scars
Firms your skin
Balances skin tone
Enhances circulation
Smoothes pockmarks
Fights acne and dermatitis
Reduces and prevents wrinkles
Inhibits the formation of melanin pigment
Contact Us
Contact: Annie
Phone: 0086-15902095923
Tel: 0086-15902095923
Add: Guangzhou City,China.