▲Fractional micro RF/thermo RF face lifting
SW-14F Trusculpt portable 10 Handle Monopolar RF Trusculpt Body Contouring Slimming Machine Cellulite Reduction Fat Burning skin tightening
Monopolar Radio Frequency
rf skin tightening
rf beauty equipment
rf body slimming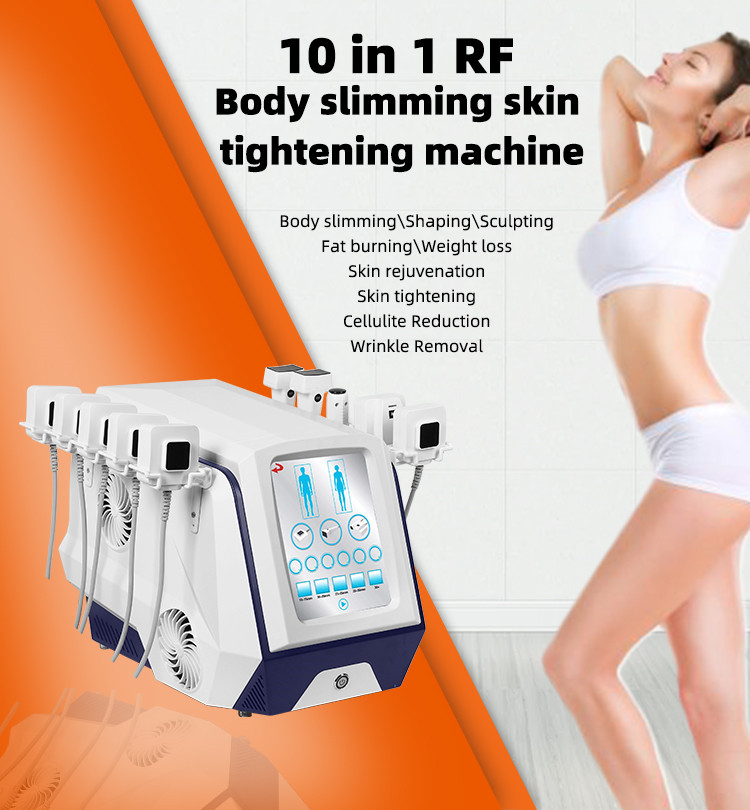 Advantages
No consumables, no pain, no downtime
Return to normal activities and exercise immediately.
10 different handles are applied to different parts
RF+ real-time temperature control
Working Principle
Using monopolar radio frequency (RF) deep heating as its core technology, using controlled monopolar radio frequency (RF) technology to provide targeted heating to large and small areas without damaging the skin. The fat and dermis are heated to 43-45 celsius through radio frequency devices of different shapes, which continuously generates heat to burn fat cells, making them inactive and apoptotic. After several weeks to several months after treatment, the apoptotic fat cells will gradually pass through the body. After metabolic excretion, the remaining fat cells are rearranged and compressed, and the fat layer gradually thins, reducing the fat by an average of 24-27%. At the same time, the heat can stimulate the regeneration of collagen in the dermis, the elastic fibers naturally produce immediate contraction and tightening, and repair the connective tissue, so as to achieve the effect of dissolving fat and sculpting the body, tightening the cheeks and eliminating the double chin.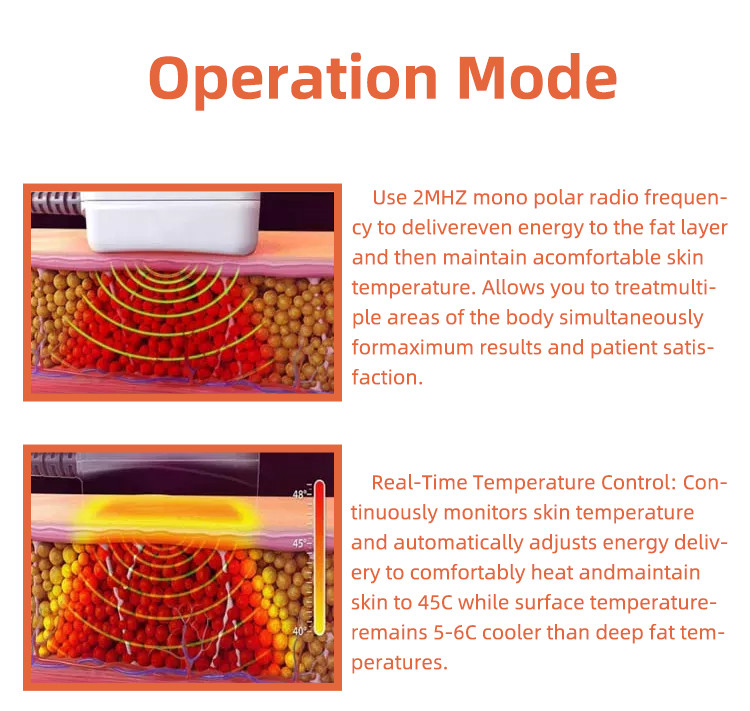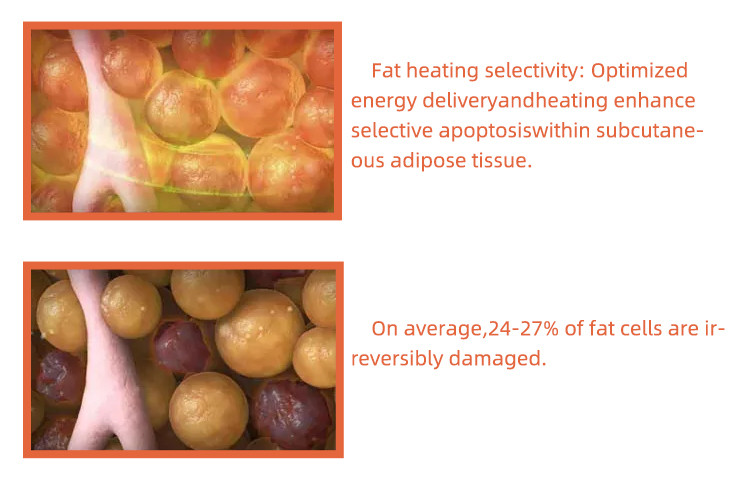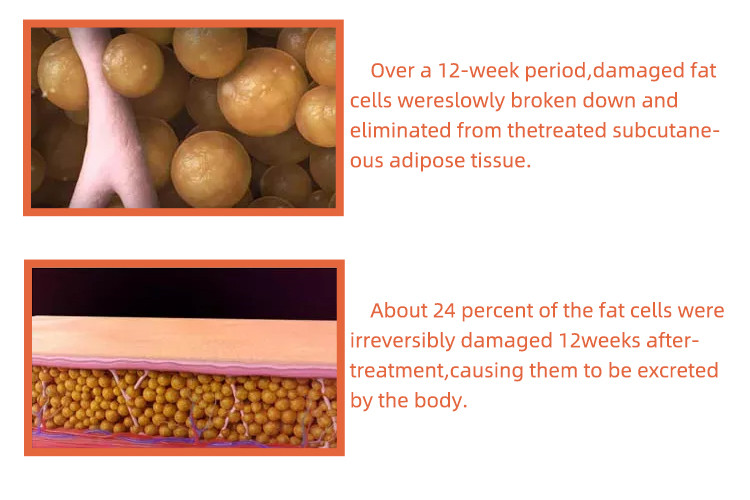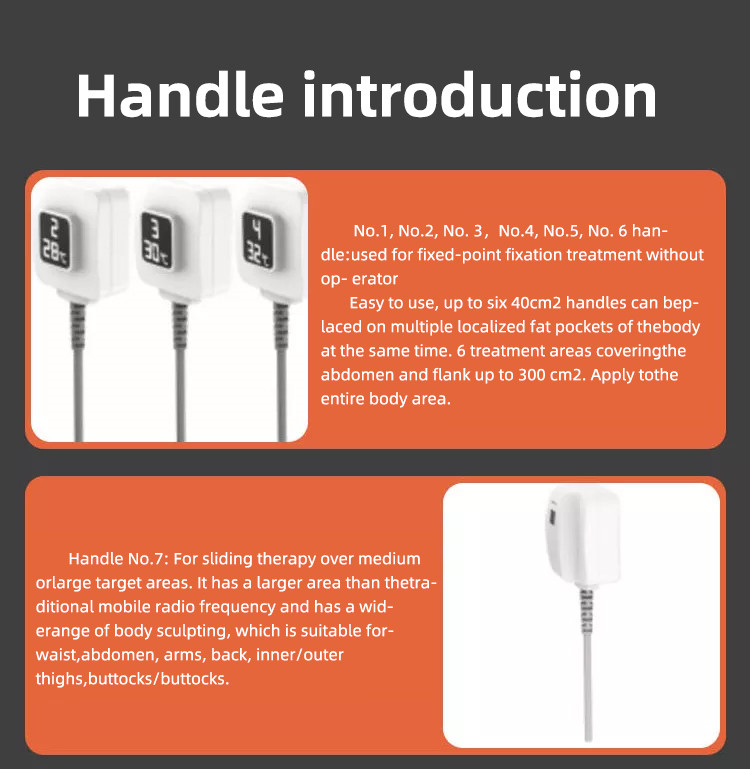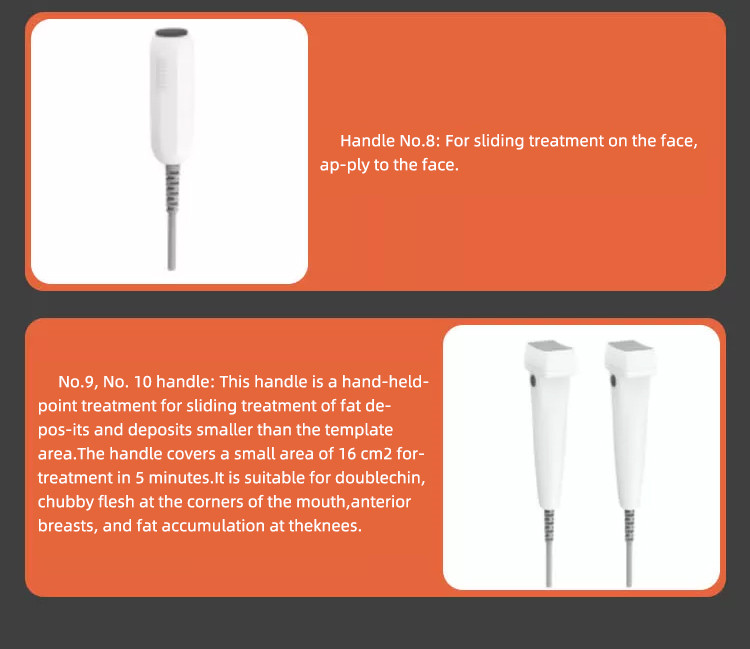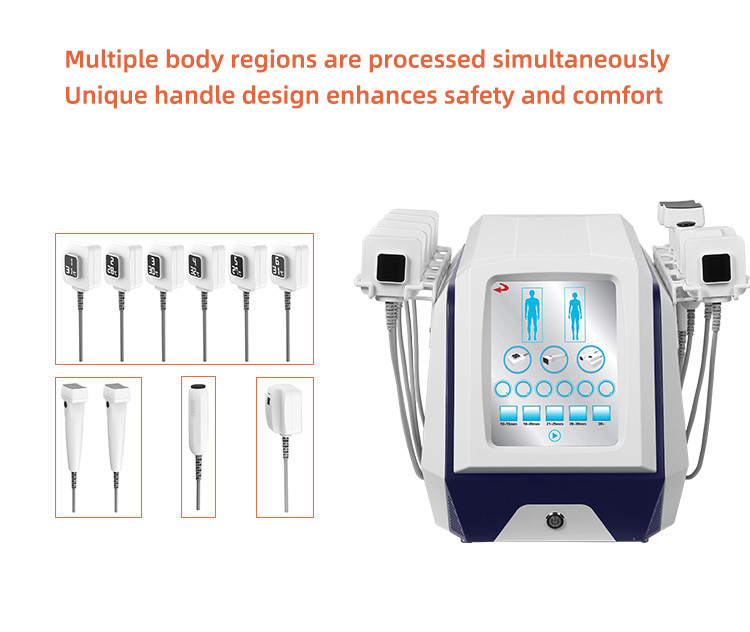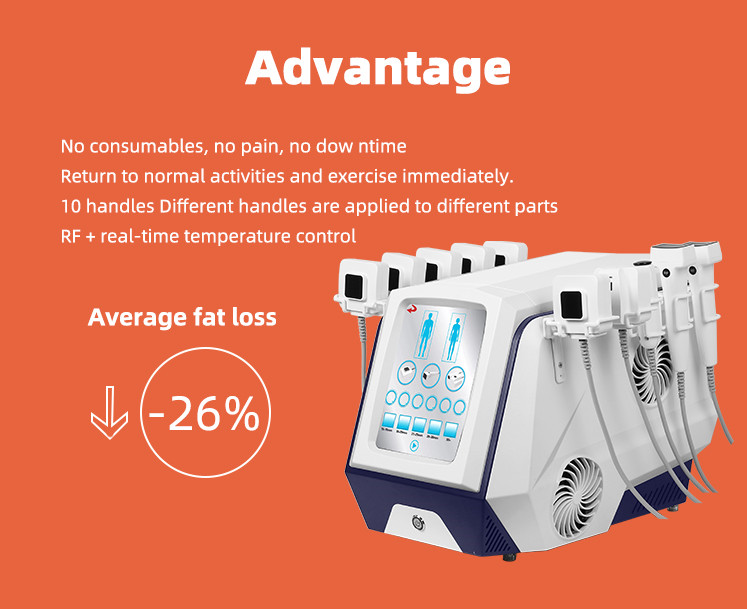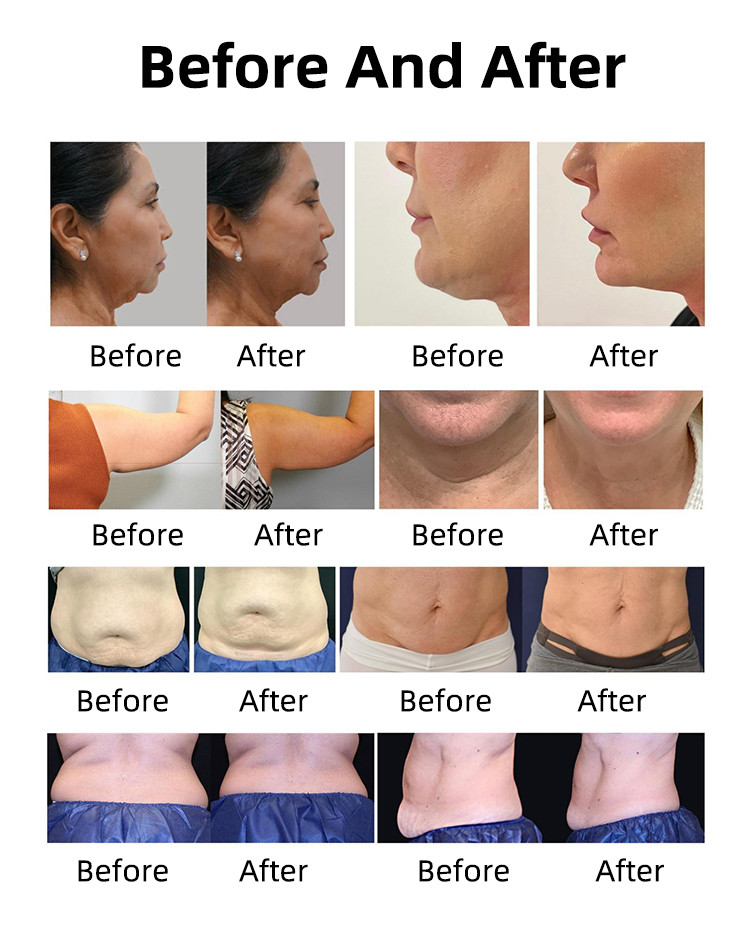 Technology parameter
| | |
| --- | --- |
| Product Name | Trusculp monopolar rf slim machine for skin tightening |
| Technology | Mono-polar radio frequency(RF) |
| Frequency | 1MHz/2MHz |
| Input Voltage | AC110V/220V |
| Output Power | 10-300W |
| Fuse | 5A |
| Host Size | 57(length)×34.5(width)×41.5(height)cm |
| Air Box Size | 66×43×76.5cm |
| Gross Weight | About 32kg |
Contact Us
Contact: Annie
Phone: 0086-15902095923
Tel: 0086-15902095923
Add: Guangzhou City,China.