▲PDT/LED Skin Care System
SW-B022 Portable 7 color pdt led photon face skin rejuvenation light Therapy spa machine
pdt led light therapy machine
pdt led mask
pdt led
pdt led light therapy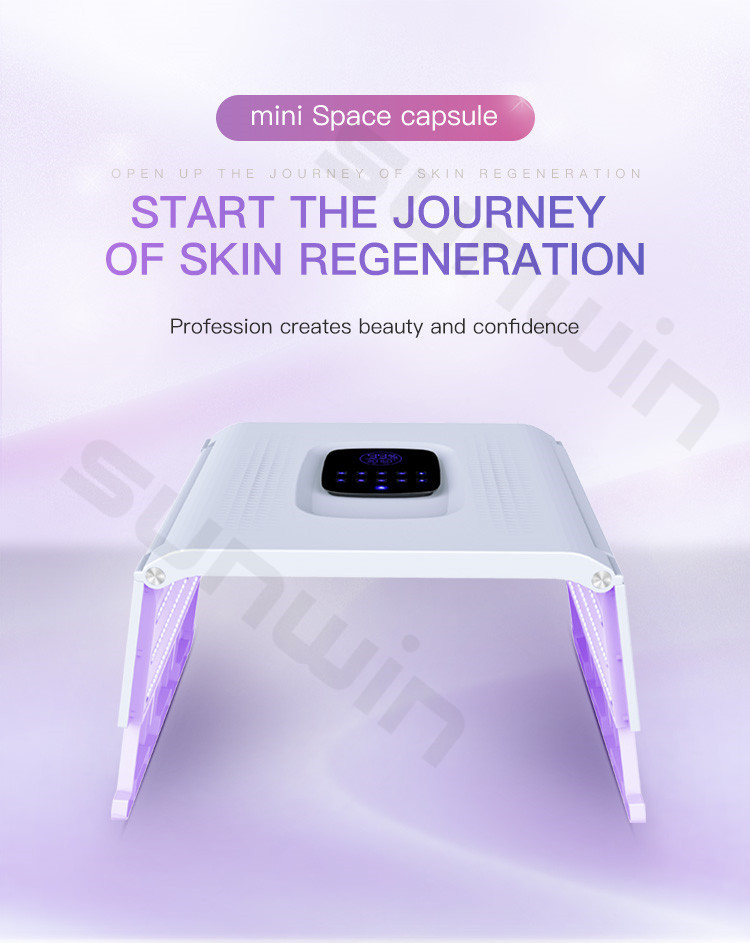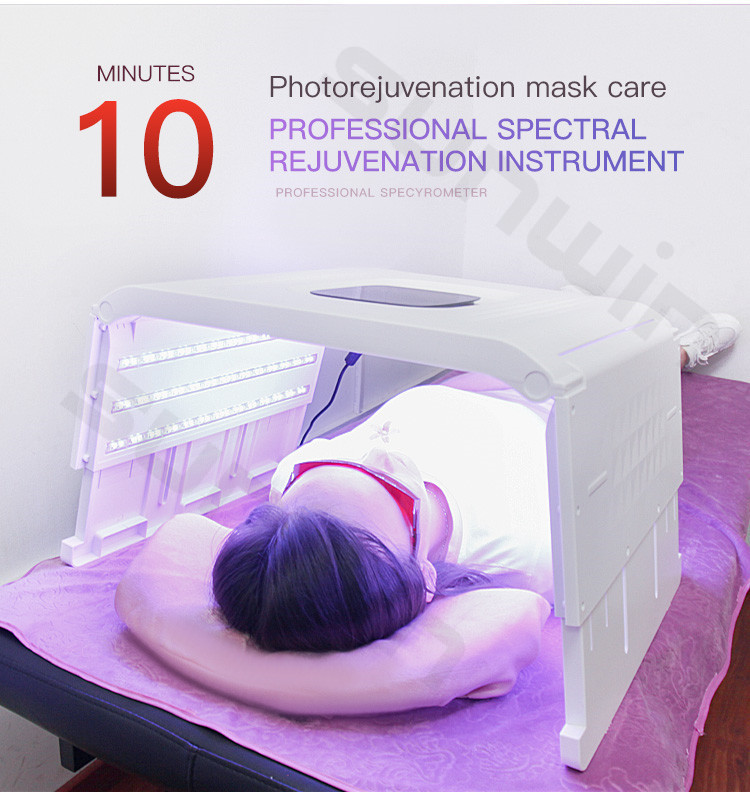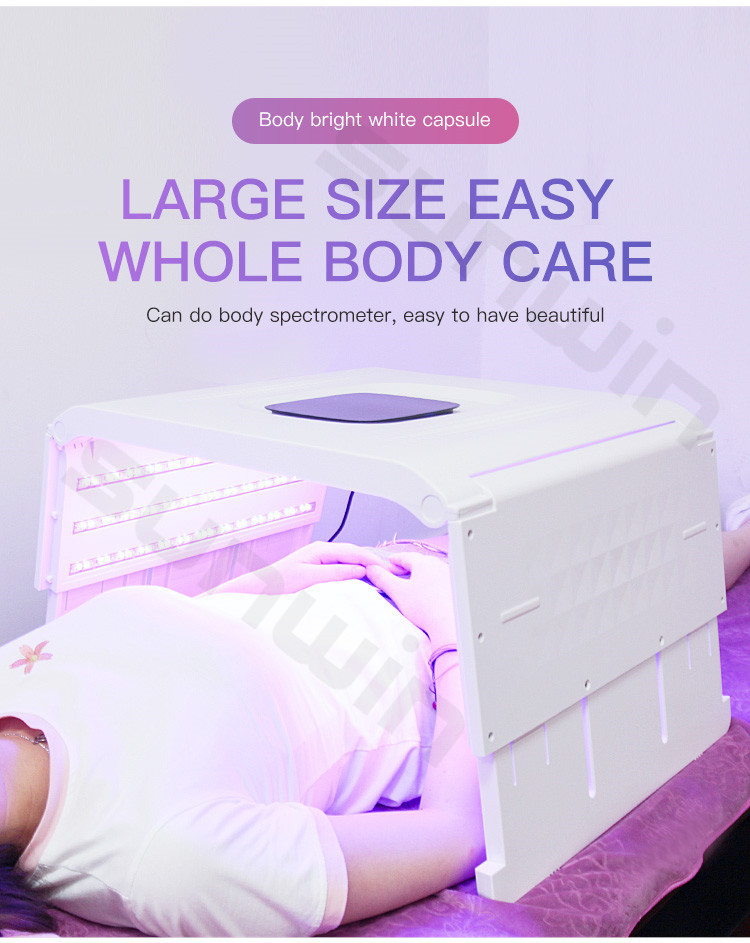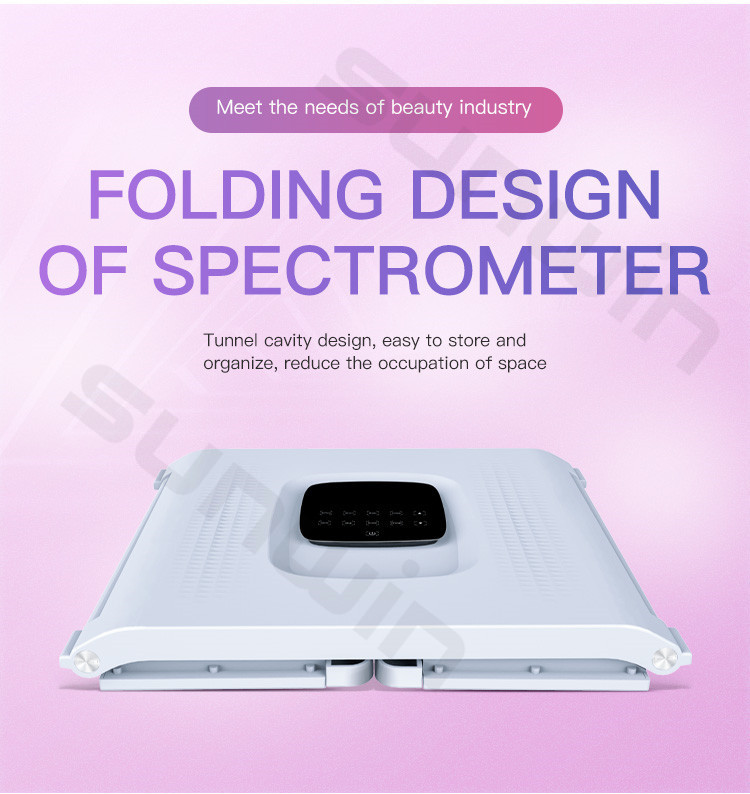 1. Easy operation.
2. Non-invasive, no hurt to skin.
3. Suitable for any kind of skin.
4. Detachable and save space.
5. Multiple lights and modes.
6. Calcium supplement light.
Function
To improve symptoms such as aging, loosening skin, big pore and slender wrinkles.
To improve pigmentary pathological changes, such as freckle, sunburn and senile plaques.
To improve dark complexion caused by bad metabolism or poor circulation. To repair and nurse the damaged skin. Do detumescence, inflammation diminishing and scar elimination treatment for oil acne effectively.
Benefits: Skin Rejuvenation, reduce fine lines, black spots- removal, enhance skin elasticity, shrinking pores, clean skin deeply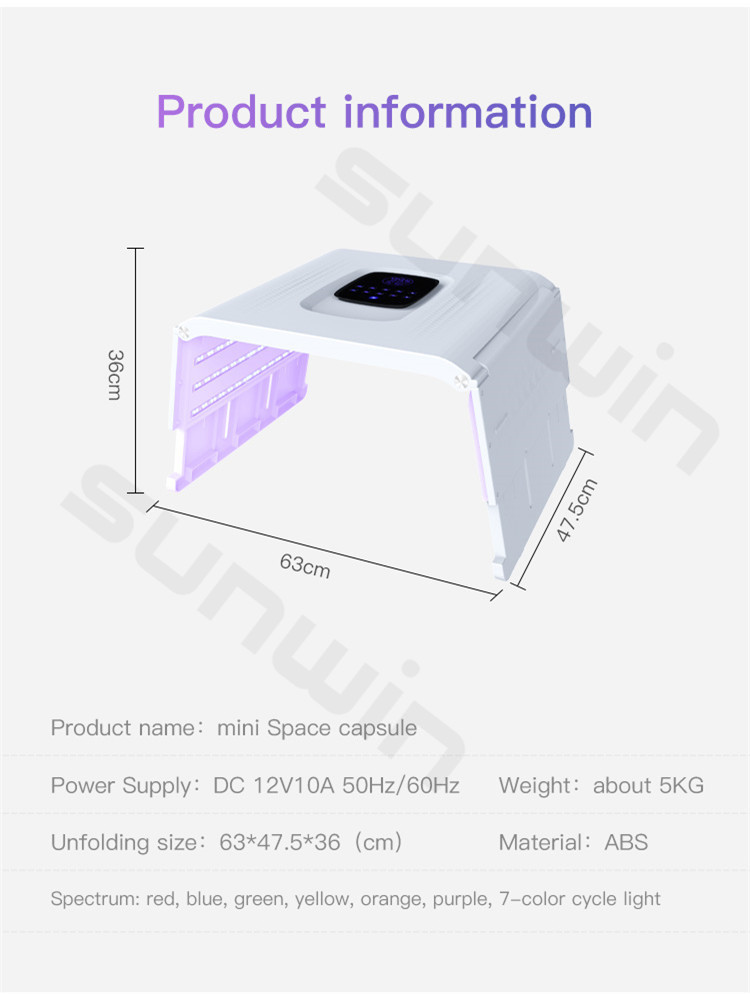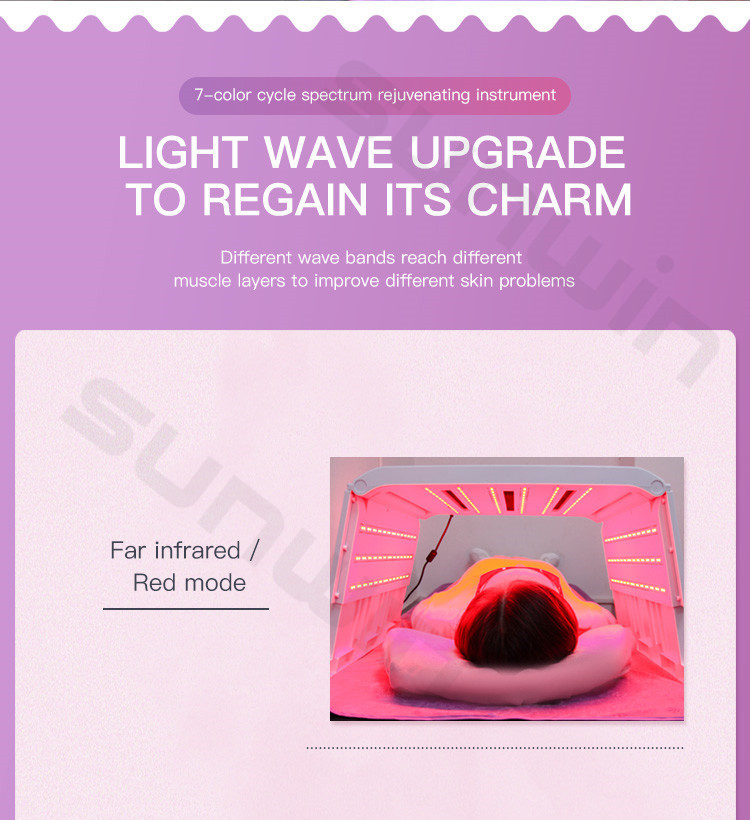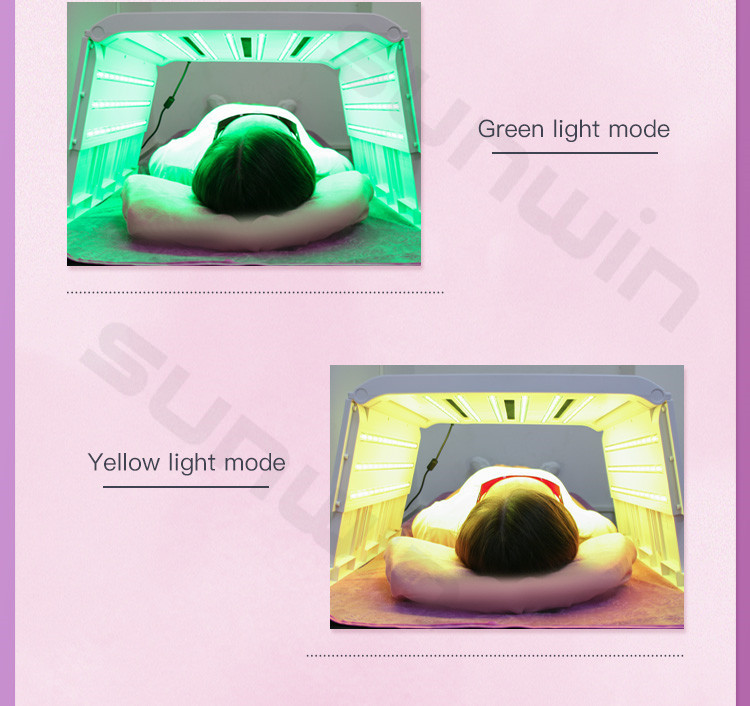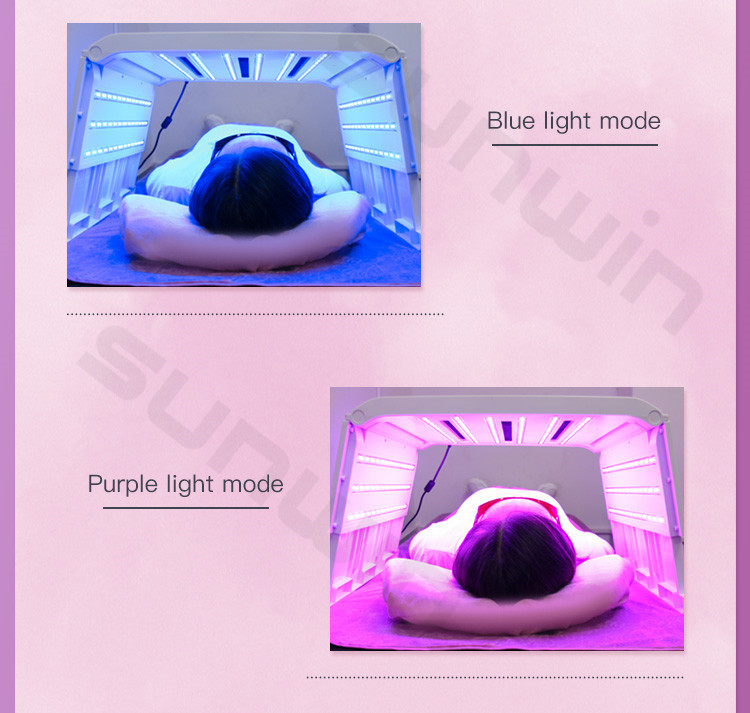 Red light: wavelength 640nm
It is suitable for anti-inflammatory, analgesic, and has the function of stopping seepage, promoting the growth of granulation tissue and accelerating the healing.
Purple light: wavelength of 440nm
Stimulating secretory system and dredging lymph glands, their own function is weaker than red light. For skin and mucosal ulcers and acne sore.
Blue light: wavelength of 460nm
Treatment of acne, neonatal jaundice, dispel wrinkles, calm hypnosis, desensitization, sterilization, psychological treatment.
Suitable for sensitive, oily and acne-prone skin, reduce bacillus and achieve the purpose of removing acne and acne, promote the
synthesis of protein and collagen, activate the skin, tighten loose skin and pregnancy lines.
Yellow: 590 nm
Freckle removal, desensitization, mainly used in dermatology and beauty salons. (combined with red light to alleviate and treat
allergic dermatosis has obvious curative effect, reducing spots, inhibiting melanin and eliminating spots.
Green light: 532nm wavelength
Green light is also used to treat asthma, climacteric syndrome nerve numbness, kidney disease, diabetes and digestive tract
diseases, eliminate endotoxins, and treat rough skin, wrinkles and wrinkles caused by fatigue and mental stress. Blackhead, acne
and endocrine disorders.
Orange light: wavelength 597nm
Accelerate metabolism, increase appetite, treat emaciation and anemia. It is used for general heart disease, especially for heart
beat weakness. It should be used alternately with blue light in the treatment of chronic heart disease and palpitation.
Far Infrared Light:880nm wavelength
Promote skin circulation and improve metabolism


Calcium supplement:




this machine has the function of lighting and calcium supplement. Two uvb lamps with the wavelength of 320nm are preinstalled.

After irradiating human skin, the skin promotes the conversion of 7-dehydrocholesterol into cholecalciferol through photochemical

reaction, which is endogenous vitamin D3 and promotes the metabolism and absorption of calcium and phosphorus
Contact Us
Contact: Annie
Phone: 0086-15902095923
Tel: 0086-15902095923
Add: Guangzhou City,China.